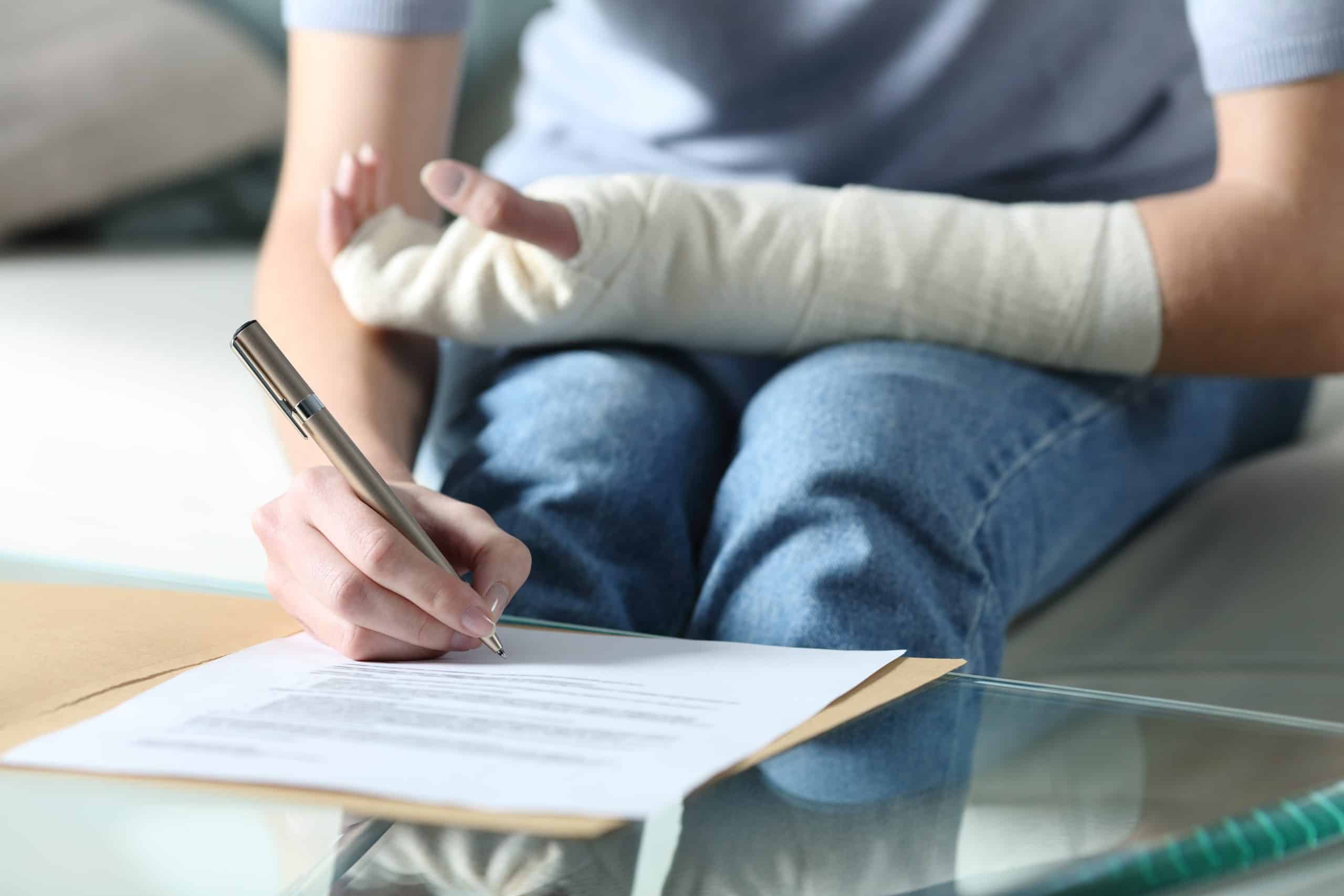 Filing a Personal Injury Lawsuit
Multiple studies show numerous accidents happen every day in the U.S., some of which, unfortunately, result in fatalities. According to one study from the National Safety Council, an esteemed public service organization committed to promoting health and safety in the U.S., the United States was home to more than 42,100 injury-related deaths in 2020. In the same year, there was about a 36% year-over-year increase in emergency room visits and a 65% year-over-year increase in missed workdays due to slips, trips, and falls. The same researchers also noted that falls are the second leading cause of unintentional, injury-related deaths, traffic accidents being the first. For reference, a study published by the market research and business intelligence portal Statista revealed roughly 6 million passenger car accidents occur on America's roads annually, with approximately 38,000 contributing to a loss of life.
The Reality of Filing a Personal Injury Claim in California
If you're among the thousands who have been hurt in an accident or have lost a loved one due to an accident, and you're thinking about pursuing a personal injury compensation claim, there are some things you should know before getting started. Firstly, the process is not the easiest or the most expeditious. Second, hiring the right attorney can significantly improve your chances of receiving a favorable verdict and being awarded damages to pay for medical bills, funeral costs, and other expenses resulting from the injury.
Filing a Compensation Claim Following a Traffic Accident in California
California is an at fault state, which means filing a compensation claim in the hopes of being awarded damages to cover any of the following is markedly different when compared to that of no-fault states:
Doctor visits and medication expenses
The cost of replacing or repairing a damaged or totaled vehicle
The loss of income due to not being able to work due to injuries
Rehabilitation and hospital expenses
Pain and suffering and loss of enjoyment of life
Loss of dependency and bereavement if a traffic accident results in death
Essentially, everything that goes into filing a personal injury claim and being awarded damages to cover the cost necessary to be made whole after an accident is different compared to that of no-fault states. In an at fault state, of which California is one, the driver who causes a traffic accident is responsible for compensating the other driver. Anyone who suffers a loss due to another driver's negligence can file a compensation claim against that driver or their auto insurance company.
The Steps Involved in Filing a Personal Injury Compensation Claim under California Law Following a Traffic Accident
Anyone interested in filing a compensation claim following an accident only has two years from the date of their accident to do so, according to California law. Additionally, they will have to partake in a multi-step process to set things in motion, and those steps include
Filing an initial complaint – Sometimes referred to as filing a petition, filing a complaint is essentially notifying the court in writing of one's intent to file a personal injury lawsuit. This legal notice will typically contain a brief description of the accident and what caused it, the claimed damages, and a legal explanation for filing the lawsuit.
Serving the complaint – This part of the compensation claim filing process involves furnishing the intended defendant with a copy of the original complaint and a summons to appear in court. The timeframe from when the initial complaint gets filed and when the defendant must receive a copy of that complaint, and associated court summons, is 30 days, according to California law.
Waiting for the defendant to file a legal response – This part of the compensation claim filing process is essentially a waiting game. Available data shows the defendant in a compensation claim case has 30 days to affirm or deny the allegations outlined in their copy of the complaint.
Filing discovery documents – This part of the compensation claim process is where the plaintiff and defendant exchange information relevant to the lawsuit. Essentially, the discovery part of the trial gives both parties time to see what each side will present in court. Examples of discovery documents include sworn statements by eyewitnesses, police reports, photos, and anything else that can help establish liability. Additional documents include medical records that denote the nature and severity of an individual's injuries and whether or not long-term care is needed.
Going to trial – During this time, the plaintiff and defendant both argue their side of the case before presenting their closing arguments. If the judge or jury reaches a verdict in favor of the plaintiff, the court will order the defendant to pay damages to the plaintiff in the amount spelled out in the initial complaint. Of course, if the verdict is in favor of the defendant, the plaintiff will not be awarded any damages.
Filing a Compensation Claim Not Related to a Traffic Accident
Nontraffic-related compensation claims are not too different from traffic-related compensation claims. To file a nontraffic-related compensation claim, a plaintiff, with or without an attorney, will still need to file an initial complaint advising the court and defendant of their intent to file a lawsuit. Like a traffic-related compensation claim, the plaintiff has two years from the date they were injured to file a nontraffic-related compensation claim. Likewise, part of filing that claim will require that the plaintiff establish negligence or otherwise prove that the other party contributed to their injuries, loss of income, general pain and suffering, and anything related to their injury. Some of the areas that are a little more specific to filing a compensation claim in which a plaintiff is seeking damages for injuries not related to a traffic accident include
Arranging settlement talks – Because the damages sought in a nontraffic-related compensation claim are often quite substantial, there is a little more room to negotiate a settlement. Most lawyers, whether on the plaintiff's or the defendant's side, would prefer to negotiate and agree on a fair settlement amount instead of spending months, weeks, or even years battling things out in court. For those unfamiliar with settlement negotiations, they are exchanges between attorneys, with the plaintiff's attorney making an initial offer and the defendant's attorney sometimes making a counter one. When they reach an agreed amount, the plaintiff receives damages commensurate with that amount, and the compensation claim never goes before a judge or jury. Although more convenient than going to trial, settling a compensation claim is not always the best choice. Some people develop worse medical problems after agreeing to a settlement that sometimes doubles or triples their medical costs. Since their approved monthly settlement amount does not reflect those higher costs, many find themselves in a financial bind after paying their medical bills at the end of each month.
Arranging mediation – Sometimes, after spending a great deal of time going back and forth, the plaintiff and defendant involved in a compensation claim case might never come up with a settlement offer that they both like. When this happens, a mediator might get involved. The mediator's role is to, whether it be in terms of establishing liability or resolving other matters, help the plaintiff and defendant find common ground. If the mediator is successful in their efforts, the plaintiff will eventually receive the amount agreed upon in the settlement. If the mediator is unsuccessful, meaning a settlement offer still can't be reached, the compensation claim case will go before a court.
The trial portion of a lawsuit involving a compensation claim is pretty much the same whether someone is seeking damages resulting from a traffic or nontraffic-related injury. After the plaintiff and defendants have made their arguments before a judge or jury, deliberations will begin. If the verdict comes back in favor of the plaintiff, the court will award damages to help pay for medical and other expenses. To learn more about filing a compensation claim and why it pays to hire a lawyer well-versed in personal injury law, consider scheduling a consultation with the Avian Law Group today.