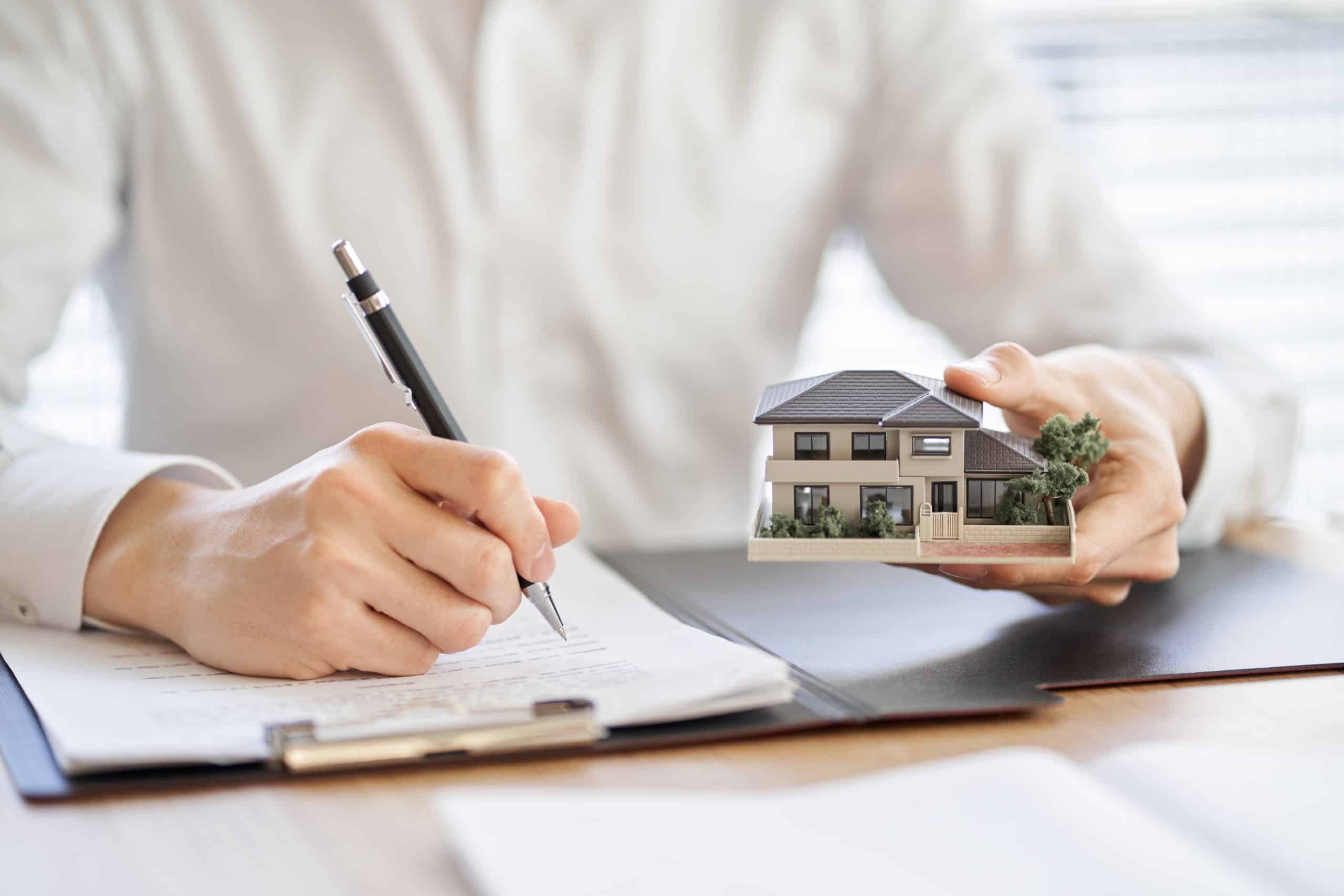 What is the Purpose of an Estate Plan?
You might not think estate planning is important if you don't have many assets. But the truth is that everyone can benefit from creating an estate plan. And since estate planning involves much more than deciding who owns your property, learning about your options can help you protect your estate, make life easier for those you love, and even help you ensure your personal wishes are followed in certain circumstances.
What is an Estate Plan?
Like we make plans for our future careers, estate planning helps to lay out how you wish your "estate" or possessions to be handled. A plan can encompass one or more of the different methods of taking care of your estate including your home or real estate, cars or other valuables, investments or even your checking or savings accounts.
Estate planning can take multiple forms including planning for what you wish to happen with your physical assets, like deciding whom to give your home to in the future or how to divide up furniture or jewelry among heirs. But estate plans also encompass setting up safety nets for yourself and those you love for the future. A plan for your estate helps you put down your wishes in a legally binding format so you can be sure that your heirs are taken care of in the future. Plans can help you to reduce emotional and financial stress on them in the future as well since many big decisions can be defined with the development of an estate plan.
In addition, planning for your estate can also include a set of documents that can assist in reducing certain kinds of taxes or other financial burdens on your beneficiaries. Estates often come with financial responsibilities that may be challenging for heirs, so a solid plan for the estate can make this transition to these new obligations easier.
A plan for an estate may also incorporate documented safeguards for your own physical and financial well-being in case you are unable to manage those decisions. These types of plans can take the decision-making burden off of family members by laying out your wishes about how to help you in the future should you become incapacitated in the future.
Do I Need an Attorney to Make an Estate Plan?
Since your estate includes everything you own, you will want to take care of it now and in the future. And the best way to make sure that your wishes are followed and your heirs are provided for in your absence is to work with an attorney to draft the right legal documentation for your needs. In California, legal counsel can assist you in creating the best plan for your estate. When someone unexpectedly passes away or is the victim of a wrongful death, it is even more critical to have an attorney guiding you through the distribution of an estate. The probate process can be complicated and lengthy, even with a comprehensive estate plan. Using attornies in California during the creation of and carrying out of an estate plan can ease the process for both beneficiaries and executors of a will or an estate.
Legal counsel can also assist you in correctly drafting documents that will benefit you in the future as well. Creating a power of attorney (POA) document can ensure that you are physically taken care of in the way that you wish if you become incapacitated in the future. And a financial POA, when created and executed correctly, can protect your assets during your lifetime as well. Utilizing knowledgeable and trusted legal counsel to draw up these critical documents can give you and your loved ones peace of mind that your wishes will be followed without delay.
Different Ways to Plan for Your Estate
A variety of options are available for you to make the most of your estate in the future. Plans may include any or all of these options, depending on your individual situation.
Beneficiaries Deciding on an individual to become the beneficiary of assets like life insurance, IRAs and 401(k) plans are a critical part of developing a plan. When no beneficiary is chosen, an estate will move into probate which can slow down the distribution of an asset. Having beneficiaries named allows the transfer of an asset to happen directly to your loved one, so keeping the beneficiary up to date is key in your estate's plan.
Guardianships When minor children or dependents are part of your estate, you can create documentation to ensure their safety and well-being in your absence. A plan for guardianship may include physical care as well as financial support in the future in conjunction with other financial estate plans.
Life Insurance Different types of life insurance can be secured to add to your estate that can provide financial security to cover loss of income, end-of-life or funeral expenses or even as a financial legacy for future generations.
Power of Attorney A medical POA can be incorporated into your estate plan to help you choose who can make vital decisions about your health care when you are unable to do so. And a financial POA can be established to indicate the person you choose to make financial decisions for you as well as the power to be able to carry them out if needed.
Trusts Many different types of trusts are available to use while planning your estate, but a trust essentially creates a legal relationship between you (the trustor), someone who is holding property or an asset (the trustee) and the beneficiary of the property or asset.
Wills A Last Will and Testament is the most commonly thought of aspect of an estate plan because this is the document that clarifies where you want your possessions to go once you are deceased. But a living will is also often included because this document lets you express your wishes for your end-of-life care if you become terminally ill.
What are the Benefits of Having an Estate Plan?
Not only is creating an estate plan a good idea for anyone who owns any kind of property, but having a solid plan is a smart way to assist your loved ones in the future.
1. To Avoid Probate A probate court will decide what happens to an estate if no will has been established. This means that if you have minor children, your wishes about their future will be determined by a probate judge instead of your desires that are spelled out in your estate's planning documents. In addition, the probate court is a matter of public record, so otherwise private information from your estate like trusts may be made known. Avoiding probate will help keep sensitive information private as well as expedite the estate's distribution and care of your dependents.
2. To Let Others Know Your Wishes Your loved ones may agonize over what they think you may have wanted when no estate plan is in place. Simply informing them of your wishes in advance can reduce stress during a difficult time.
3. To Protect the Vulnerable Estates that include dependents can ensure that they are protected in the future with guardianship plans and financial plans that help with future expenses like life insurance or trusts. Living wills and POAs can ensure that not only are your own end-of-life desires followed but that you also have people in place to help you, should the need arise in the future.
4. To Provide Peace of Mind You can be assured that your estate's plans will reduce conflict because your wishes will be concretely spelled out for your heirs and beneficiaries.
5. To Sidestep Unnecessary Taxes State and federal taxes may apply to an asset in your estate, but careful planning can help you reduce or eliminate unnecessary taxes. Working with attorneys in your state when creating an estate plan is the best way to make the most of the finances tied to your estate.
The Purpose of Estate Planning
Whether your personal possessions include a mansion or a more modest home, your estate and your heirs will be best served by a plan you put into place. The future of your belongings, your finances, your dependents and your own life all can be improved with the implementation of an estate plan. A solid plan can ensure that your wishes about your own care will be followed, and your children or dependents will be cared for in the way that you want when you develop an estate plan with their well-being in mind. Crafting an estate plan that will ensure your beneficiaries are supported financially in your absence can help you rest easy now. And developing a plan that is fiscally responsible can save your loved ones from having to wait for benefits after a probate court delay or for them to receive a reduced benefit because taxation issues were not fully considered with an estate plan.
Everyone has an estate that they will someday leave behind for their loved ones. Planning ahead can make life easier and more comfortable for your heirs in the future as well as provide you the peace of mind that comes from legally documenting key decisions about your own future care. Protect your loved ones by working with California's Avian Law Group to create a comprehensive plan to safeguard your estate for their future and yours.