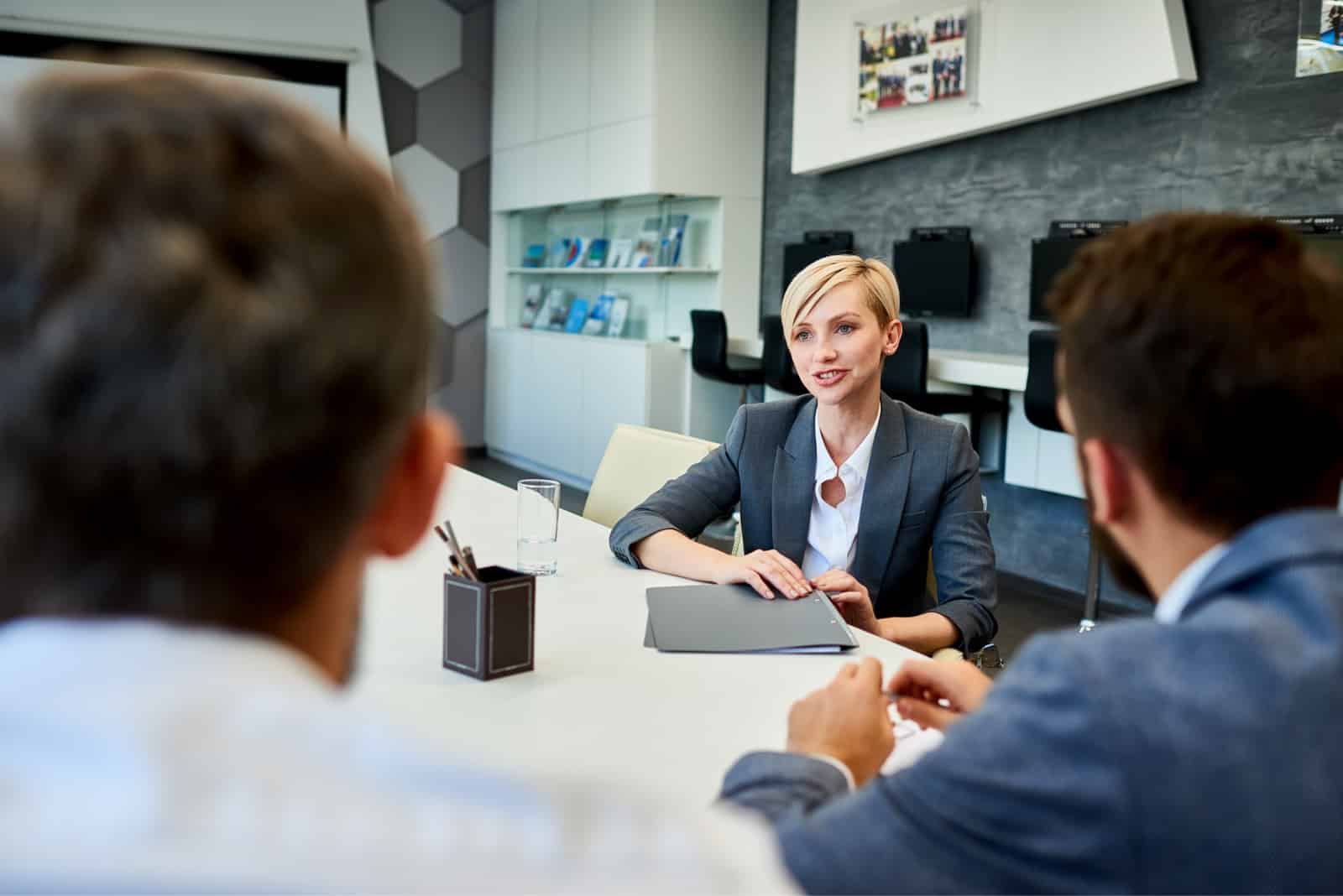 Why a PI Attorney Won't Take Your Case
Reasons Why a Personal Injury Attorney Won't Take Your Case
When you are injured in an accident through no fault of your own, you deserve to be compensated by the responsible party. Hiring a personal injury lawyer is key to recovering the maximum amount of damages for your injuries. Unfortunately, there are some cases that lawyers will refuse to take on. Read on to discover reasons why a California attorney may decline to represent your claim.
The Statute of Limitations Has Expired
California law sets firm deadlines for filing a claim. If the two-year statute of limitations expires before you file as the plaintiff, your right to pursue legal action is invalidated. Typically, there are no exceptions to this rule.
There Is a Conflict of Interest
Lawyers must follow strict ethical codes that preclude them from accepting a case that would create a conflict of interest. If an attorney is already representing a party you want to sue, accepting your case would create a loyalty conflict, so the attorney must decline to take your case.
The Firm Is Too Busy
If a lawyer is already handling a heavy workload, they won't be able to devote the time, skill, and attention necessary to recover the maximum damages for your case.
The Case Is Outside Their Area of Expertise
Many lawyers specialize in a particular area of expertise but also take on personal injury cases from time to time. Some attorneys may only take on particular kinds of cases. For instance, a lawyer may fill their schedule with cases related to car accidents while refusing to take on slip-and-fall cases. A lawyer who specializes in your type of injury will be better equipped to represent your interests. Search online to find lawyers who list case studies or provide information relevant to your type of injury. Ask them directly if they have experience with your type of case, and carefully consider their response. The best attorneys take cases that can deliver outstanding results. When the case is outside their expertise, a good lawyer will refer you to another attorney.
The Case Is Not Viable
Most lawyers genuinely want to assist those who have been harmed. They also need to run a viable business. Attorneys who work on contingency only get paid when they can win the case with their knowledge and skill. Their compensation is a percentage of the settlement, so the cases they take on must be high-value enough to be worthwhile. Attorneys must consider their time and expenses when they accept a case. If the costs of a potential case are high and the payout is low, then the case will not be a good investment for the firm.
Here are some factors that could affect the viability of your case:
The Firm is a Poor Fit
Some law firms, especially large firms, may only take on cases that pay large settlements. These firms typically have a great deal of overhead and expenses, as well as staff who need to be paid. A smaller, more streamlined firm may actually be better equipped to handle small and midsized cases. A single attorney may handle more of the research and communication personally rather than passing it on to their staff. You can work directly with your attorney to get advice throughout the duration of your case.
The Potential Damages are Minimal
If your accident caused mental trauma or minor injuries, and your medical expenses or missed work came at minimal cost, the chances of getting a lucrative settlement are small. Serious injuries generally incur higher-value damages.
You Share Too Much Blame for Your Accident
If you are partially or fully liable for your injuries, a lawyer may refuse to take your case, even if you suffered severe injuries that could warrant a large settlement. A personal injury lawsuit must prove that your injuries were caused by the negligence of another party. If you share fault for an accident, a lawyer may believe your case is too risky to accept.
You Fail to Seek Appropriate Medical Treatment
If you are injured in an accident, you have a legal duty to treat your injuries and prevent them from getting worse. See a doctor as soon as possible, and follow your doctor's orders. Make sure you are receiving the appropriate amount of care, and keep an accurate account of treatment costs associated with the accident.
Insurance companies will investigate and challenge your right to compensation if you fail to prevent your injuries from getting worse. The negligent, at fault party is responsible for compensating the damage their actions cause, but you must be able to prove that their actions caused your injury.
There Is Little Chance of Collecting on a Settlement
Usually, the defendant's insurance company compensates you for your injury if you win your case. If the defendant at fault has little or no insurance or assets, they will not have money to pay toward a settlement, and you will not be able to collect compensation. A strong case may not generate a return if the court cannot enforce the judgment. These kinds of cases are no-win situations for you and your attorney.
Government Legal Immunity
Many government agencies are protected by constitutional provisions or other statutes that provide them with legal immunity from liability. Suing a state or government agency can be a long, complicated process that is ultimately unprofitable; therefore, many lawyers are unwilling to devote time and energy to these cases.
Out-of-State Accidents
If you were injured in a car accident while you were in another state, it may not be possible to hire a lawyer from your home state. By law, personal injury lawyers are required to be licensed in the state where the accident took place, so you will need to hire a lawyer who is licensed in that state.
The Case is Too Complex
Some personal injury cases are too complex for your chosen lawyer to pursue. An extremely complicated case may be too time and resource intensive for your lawyer to accept.
You Seek Help Carelessly
It's a good idea to speak to a few lawyers to find the right one for you, but make sure you are prepared and thoughtful in your search. Lawyers are wary of clients who shop excessively for legal advice. They may be unwilling to take a case that several other lawyers have rejected. Educate yourself and exercise care and common sense when you seek legal advice for your claim.
How to Secure Legal Advice and Representation
When you are injured in a car accident, you'll want to get legal advice and representation from an experienced personal injury lawyer. Don't give up before you start. Find an attorney who will actually evaluate your case. He or she may know about costs you are entitled to that you don't even know about. In some cases, the individual who caused your injury may be employed by a responsible party or have used faulty equipment that is to blame for the accident. These companies and manufacturers are usually covered by insurance that can provide a settlement. Make sure you speak to a lawyer who understands the nuances of your case.
When you call a personal injury attorney, be prepared to have a clear, candid conversation so you can get meaningful feedback about your prospects.
The lawyer will ask you questions about the fundamentals of your case, so before you call, collect the following documentation:
A copy of your accident report

Details about the scene of the accident and the circumstances and vehicles involved

Medical records and doctor's notes regarding your treatment and prognosis

An account of the cost of treating your injuries, fixing or replacing your automobile, bicycle, or other possessions, and lost compensation from work

Notes from conversations with insurance companies or other attorneys you have talked to
A good lawyer will:
Provide a straightforward response about the viability of your case.

Provide insight regarding the compensation you may receive.

Advise you regarding any pending settlement offers.

Determine if your case is well-suited to their area of expertise.

Refer you to a lawyer who is better suited to your case if they decline to take you on.
If a lawyer believes they can't win your settlement, you should consider their opinion and also ask why they are turning you down. Some claims are not worth your time, effort, or resources. If a lawyer believes that your compensation won't cover legal fees, check with another lawyer who may have fewer expenses. If your case is too small, ask the lawyer for advice about dealing with the insurance company yourself.
What to Do if a Lawyer Turns You Down
Lawyers refuse cases based on their faults. The number of defendants, the available insurance coverage, the cost of discovery, expert testimony, and other variables affect their decision. If you truly believe you have a case, do your best to find a lawyer who will take the time to listen to your story, carefully evaluate your case, and answer your questions. While some cases may not be winnable, many simply require the right lawyer to get the job done.
If you or a loved one has suffered an injury as the result of an accident, Avian Law Group can provide the legal advice you need. Contact our firm at 888-465-0540 to pursue the compensation you deserve.